Produce recently spotted at The Market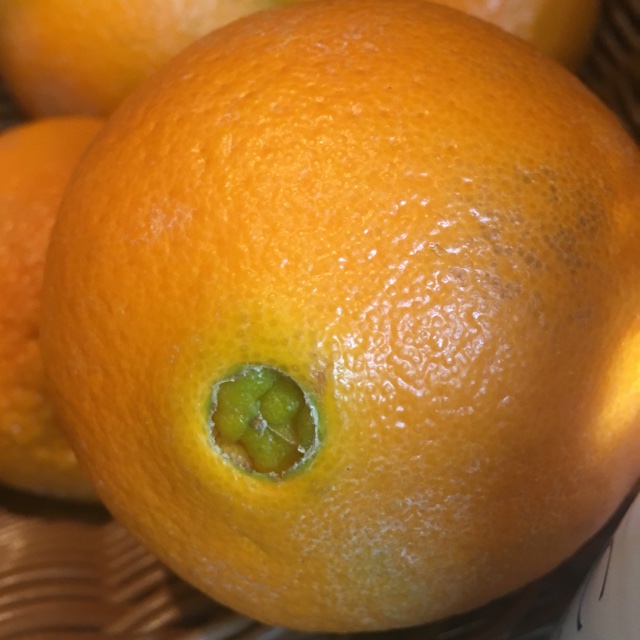 Produce Briefs...

Ugli™ Fruit
Unkindly named but understandably, Ugli™ fruit, pronounced OO-gli, is wrapped in a rough, puffy, slightly loose-fitting greenish-yellow to orange baggy fragrant skin.

Violina Di Rugosa Butternut Squash
Violina di Rugosa squash is an heirloom butternut named after its violin shape and rough or scalloped skin.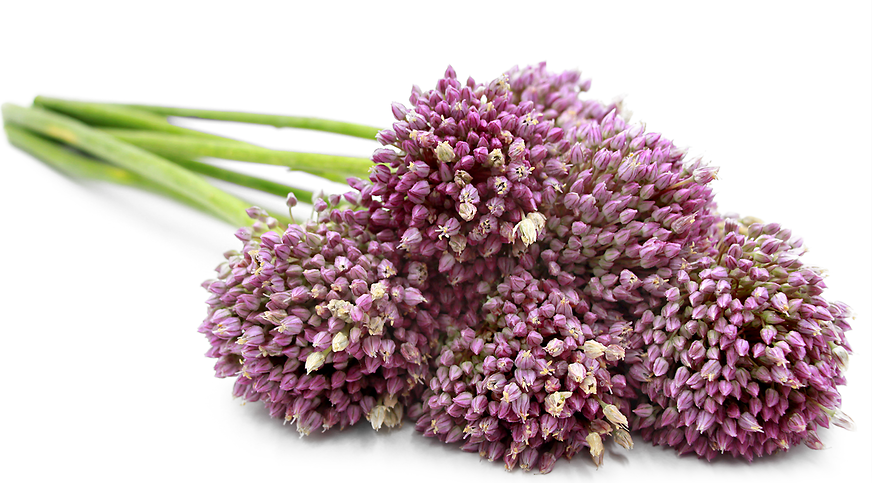 Garlic Flowers
Inventory, lb : 0
Grower
Description/Taste
Garlic flowers are essentially the flowering seeds of the garlic plant. They emerge at the tip of the garlic's above-ground stem. The seeds appear once the garlic has reached maturity or if the plant begins to bolt early. The flowers have a green stem or scape and are capped with a lime green, pink and white spherical bouquet of fresh miniature flowers and seeds. The blooms and scapes are milder than that of traditional garlic bulbs but still have a pungent fragrance and a fresh, green flavor reminiscent of chives.
Seasons/Availability
Garlic flowers are available in the late spring and early summer months.
Current Facts
Garlic flowers are produced most commonly on hardneck garlic varieties. Botanically known as Allium sativum var. ophioscorodon, hardneck garlic creates a scape (the long green stalk that stems up from the root and bulb). The scape produces the "flowers" which are by definition, bulbils - miniature bulbs. If the scape and bulbils are not trimmed, then the garlic is expending energy to unnecessary areas of the plant, leaving for smaller bulbs. Malformation of flower buds is often seen today as an evolutionary consequence due to the development of sterility in garlic. Though softneck galics are believed to have evolved from hardneck types they will only produce a flower on rare occasion when the plants are climatically stressed.
Nutritional Value
Just like garlic bulbs garlic flowers are rich in allicin which is responsible for the allium's anti-microbial and antioxidant properties as well as for its ability to help promote healthy cholesterol levels. Additionally the flowers and scape contain a sulphur compound known as diallyl sulphide which is being studied for its ability to kill off lung cancer cells.
Applications
Garlic flowers can be utilized in savory dishes both cold and hot. They can be sautéed, roasted, boiled and grilled whole. Add to salads or use as an edible garnish when finishing hot preparations such as omelets, pizza and paella. Garlic flowers will work well as a substitute for recipes that call for scallions. Add garlic flowers when making compound butter, hummus and pesto. They can also be used whole when pickling and preserving vegetables. Their flavor and texture pair well with butter, cream, mayonnaise, soy sauce, tomatoes, seafood, cucumbers, egg preparations, grilled meats, creamy and fresh cheeses and fresh herbs such as basil, thyme, oregano and cilantro. To store keep garlic flowers refrigerated and use within a week or before flower starts to wilt.
Ethnic/Cultural Info
The name "garlic" is believed to have come from the Anglo-Saxon term for the garlic relative, the ancient leek. Known as gar-leac or gar-leek which translated to mean "spear-plant", a nod to the spear like shape of the stem capped with a pointy flower head when unopened. In ancient Greece and Babylon those that consumed garlic and its blooms as well as the garlic plant itself were often referred to as "rank rose" as a result of its pungent aroma.
Geography/History
Garlic is believed to be native to central Asia and the flowers have been around as long as garlic plants have bene growing. Primitive garlic had more cold-hardiness, heat tolerance, more foliage and flowers, and a later maturity stage than that of modern sterile varieties. Hardneck varieties are inherently more particular and unpredictable than softneck varieties, hence their desire to bolt early, producing scapes and flowers often before the bulb has reached its maturity. When growing garlic harvesting of garlic flowers typically needs to take place early in the season otherwise growers run the risk of the flowers and scapes depriving the garlic bulb from essential nutrients it needs to produce a flavorful and full sized garlic bulb.