Produce recently spotted at The Market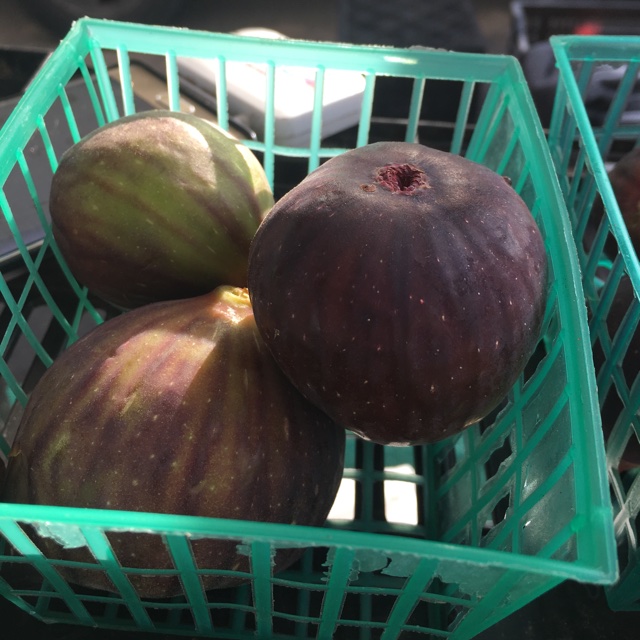 Produce Briefs...

Ugli™ Fruit
Unkindly named but understandably, Ugli™ fruit, pronounced OO-gli, is wrapped in a rough, puffy, slightly loose-fitting greenish-yellow to orange baggy fragrant skin.

Violina Di Rugosa Butternut Squash
Violina di Rugosa squash is an heirloom butternut named after its violin shape and rough or scalloped skin.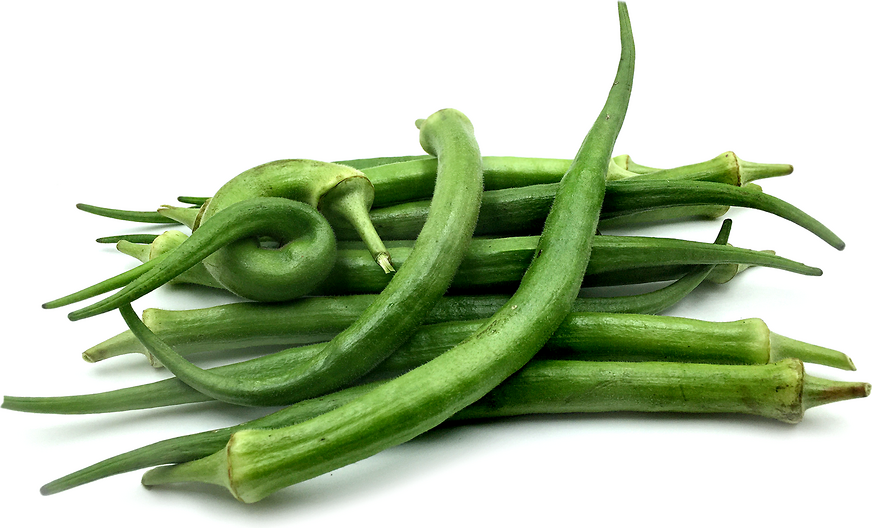 Cowhorn Okra
Inventory, lb : 0
Description/Taste

Cowhorn Okra grows on plants that can reach up to twelve feet in height, and produce pale, paper-thin yellow, five-petal flowers with dark red centers. From the flower buds, thin, ribbed, medium green pods grow straight up to the sky. The long pods can grow anywhere from 10 to 14 inches, and may curve or twist as they get longer. Typically pods are most tender when they are between 8 and 10 inches long. A unique characteristic of the Cowhornn okra variety is its ability to stay tender and non-fibrous up to 10 inches. Inside the Cowhorn okra, the pods have six hollow sections that run the length of the pod, where the seeds reside. The flavor of Cowhorn okra is said to be more of a "true" okra flavor. It is reminiscent of eggplant or asparagus, with a different texture.


Seasons/Availability

Cowhorn okra is available in the late summer through early winter.


Current Facts

Cowhorn okra is botanically classified as Abelmoschus esculentus, though sometimes it is found under the synonym 'Hibiscus esculentus'. It is a member of the mallow family which also includes hibiscus flowers (hence the botanical synonym), cotton and cacao. The heirloom variety dates back to the late 19th century. The long, twisted shape of the pod growing straight up on the plant resembles a cow horn, which inspired the common name for the vegetable. In some areas, the variety is known as Texas Cow Horn okra, or simply Cow's Horn okra.


Nutritional Value

Cowhorn okra, like other varieties, is high in antioxidants and fiber. It is loaded with beneficial vitamins like vitamins A, K, C, B6 and B9. It also contains essential nutrients like manganese and potassium. The combination of high soluble fiber and antioxidants makes okra ideal for people on a diabetic diet.


Applications

Young, shorter Cowhorn okra is best for pickling and the longer pods are used to make gumbo. Cowhorn okra is most often used in recipes hailing from the Southern United States. The shorter pods, ranging from 5 to 7 inches in length are also good for raw eating and frying. The longer pods, from 8 to 10 inches can get a bit tougher and are well-suited for making adding to soups or stir-frys. When the pods are cooked, they release a gelatinous substance that acts as a thickener in soups and stews. Cowhorn okra can be dehydrated or dried in the oven. Allowing pods to dry out will make them less slimy when being cut. Cut pods into one-inch sections and blanch. Blanched pieces of Cowhorn okra can be breaded and the fried. Okra pods can be stored in the refrigerator for up to one month.


Ethnic/Cultural Info

One named variety of Cowhorn okra is Fife Creek Cowhorn. The origin story of this particular variety begins in Mississippi with a farm that belonged to the Fife family. Around 1900, a woman from the Creek tribe of Native Americans was said to have visited the farm and given them the seeds for the long-thin okra. The Creek were a nomadic tribe that lived in and around Georgia, Alabama, and Florida before the Europeans first came to the New World. Today, there are two primary Creek tribes, one in Alabama and one in Oklahoma. Though the variety came to the Fife farm via a woman of the Creek tribe, it isn't clear whether the variety originated with the tribe.


Geography/History

Okra is thought to have originated in eastern Africa, around what is now Ethiopia, and spread eastward to India and west to other African countries and then across the Atlantic to the new world. Cowhorn Okra is a variety that very likely came to the United States during the time of slavery, though the variety was only first introduced around the time of the Civil War in the United States. Some sources say the variety is from Texas, while others say Kentucky. Either way, Cowhorn okra is a rare variety, most often available through seed companies or passed down through farming families in the south. The plant is a very heavy producer and will produce pods well into the fall. Cowhorn okra can grow in a variety of environments but thrives in hotter, humid climates.