Produce Briefs...

Italian Black Summer Truffles
Black summer truffles are more subtle than the winter variety. Shave truffle over cooked potatoes, toss with herbs and a shallot vinaigrette. Thinly shave truffle over scrambled eggs.

Iceberg Lettuce
It is the only lettuce type that does not occur in red form as well as green. Iceberg is the given name to dozens of cultivars of lettuce, all of which are adapted to specific planting regions and time periods.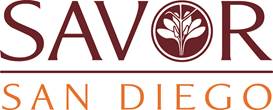 Savor San Diego

Savor San Diego premieres Thursday, 5/2, on KPBS at 9:30pm and will run for the next 12 weeks on Thursdays at 9:30pm and Saturday at 3:30pm! More information at savorsdtv.com.

Farmers Market Bag for the week of May 23rd, 2013

Click here for a full list of the featured items

Click to order an FMB | Click to register

Inquire about starting a group