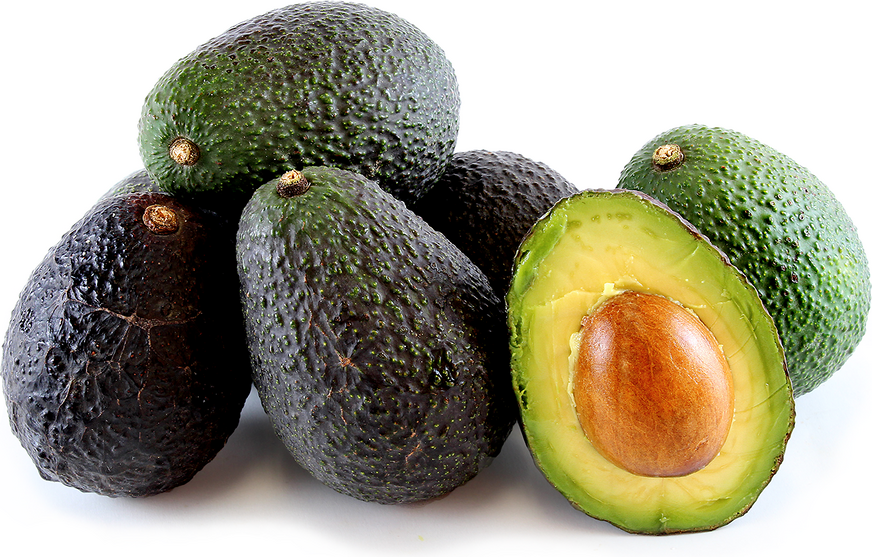 Hass Avocado
Inventory, ea : 0
Description/Taste

The Hass avocado is known for its quintessentially tumbled leathery fairly thick skin that turns near black when fully ripe. The flesh closest to the skin is a lush pale lime green color and as it nears the central pit it develops a rich creamy yellow tone and softer, oil rich texture. Hass avocado's flavor reflects its texture - creamy and smooth with a nutty and sweet finish.


Seasons/Availability

California grown Hass avocados are in season from February through October.


Current Facts

Avocados are botanically classified as Persea americana. Though there are hundreds of varieties of avocados, the Hass avocado has become the benchmark avocado for commercial production. Its long growing season, prolific fruit production and shipping tolerance are virtues that make the Hass the standard market avocado. It is the avocado that the general public identify as simply, an avocado. The name avocado comes from the fruits original Aztec name, aoacatl or ahuacatl. After being discovered and mispronounced by the Spanish, and then the English, the fruit made its way to Jamaica where it was called many things including avocado and alligator pear. In Florida the first avocados were introduced by the West Indies as "alligator pears" and was known as such on the eastern coast until The American Pomological Society and the U.S. Department of Agriculture adopted "avocado" as the commercial name for the fruit.