Produce recently spotted at The Market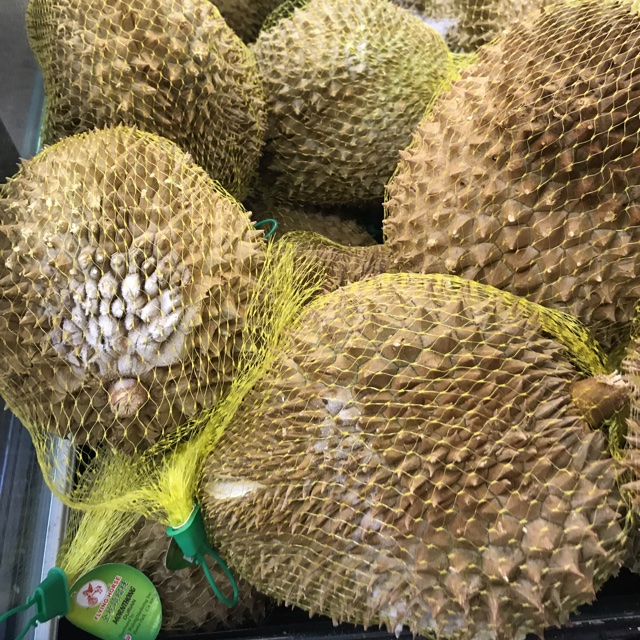 Produce Briefs...

Cocktail Artichokes
Cocktail artichokes are simply the smaller artichokes growing on the same plant as larger artichokes. Most commonly they are found growing on globe artichoke and desert globe artichoke plants.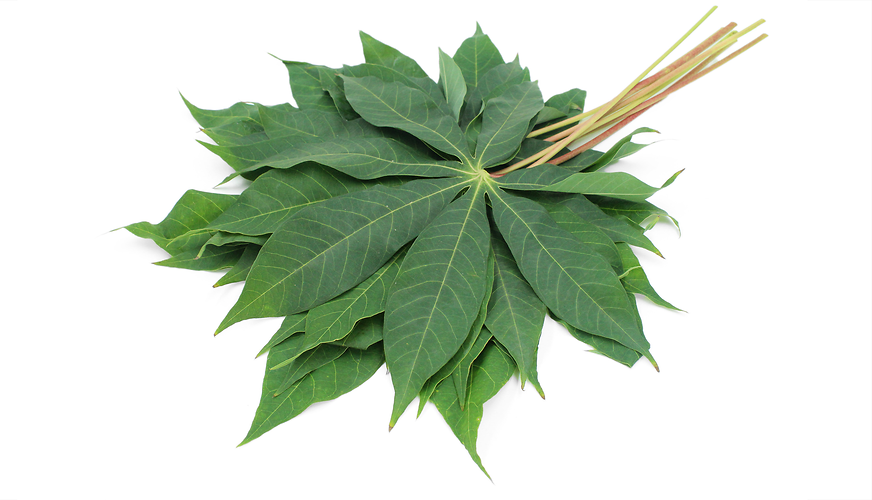 Tapioca Leaves
Inventory, lb : 0
Description/Taste

The stems of the Tapioca plant are woody and slender with leaves extending from the apex of the stems. The palm-like leaves are splayed out from a central point and are variable in size, color, number and overall shape of leaves. Typically there are 5 to 7 lobes that each contain a light green-yellow central vein that runs from the stem down the length of each leaf. Older leaves are tough and fibrous, so is best to consume young, tender leaves. Tapioca Leaves have a mild, bland flavor, similar to spinach.


Seasons/Availability

Fresh Tapioca leaves are available year-round.


Current Facts

The Tapioca plant is botanically classified as Manihot esculenta and is also commonly known as Cassava or Yuca (not "yucca", which is a different plant). It is an adaptable plant but thrives in warm, tropical climates. Raw Tapioca Leaves contain high amounts of hydrocyanic acid which is toxic, but which disappears upon cooking. Tapioca Leaves should be boiled in two changes of water until soft. Tapioca Leaves are a staple in Indonesian cooking, and traditionally are treated like other cooking greens standing up to boiling and braising. Tapioca Leaves and roots can be processed into tapioca flour, to be used in industrially-produced puffed snacks.


Nutritional Value

Tapioca Leaves are rich in beta-carotene, calcium and phosphorus. They are high in fiber, and vitamins A and C. Tapioca Leaves contain amino acids, and as much protein as a hen's egg.


Applications

Tapioca Leaves must first be double-boiled (at least for 10 minutes in total) before they are used in coconut-milk dishes, salads, and vegetable rolls. In cooking applications, seasonings such as garlic, chilli, onions, and dried shrimp or anchovies are often used since Tapioca Leaves tend to be of mild flavour.


Ethnic/Cultural Info

Tapioca is known widely for its starchy root, which is used in a number of ways. Tapioca flour - the starch extracted from the root of the plant - is commonly used in Chinese cooking in dishes that are marinated and then fried (such as sweet and sour pork). Tapioca flour is also shaped into small balls, called "tapioca pearls" and which are used in puddings and desserts. Mature cassava root can be boiled, and young roots can be grated and used in cakes and savouries, which the people of Indonesia and the Philippines do. The Tapioca Leaf, however, does not get as much attention as the root. Still, most populations in countries in which Tapioca grows use the leaf in medicinal and culinary applications. In the Philippines, young Tapioca Leaves are used in coconut milk "stews". In Indonesia, where the entire plant is considered to be a staple, Tapioca Leaves can be boiled and similarly used in stew dishes, salads, and vegetable rolls. Although young Tapioca Leaves are preferred, older leaves traditionally were chopped, pounded or ground using a motor and pestle, to break down the leaves' tougher texture. In Africa and the South Americas, Tapioca Leaves were crushed used in traditional medicine to help stop bleeding, as well as to treat diarrhea and fevers. In Guyana, the Tapioca plant is so revered that it is considered to have a spirit, known as Cassava Mama. It is said that the Cassava plants are people. When you see the leaves of the crops waving in the wind, it is those "people", waving at you.


Geography/History

Wild populations of Tapioca were first found in Brazil and by 1492, it had spread and become a staple of populations in South America and the Caribbean. Tapioca was introduced to Africa by Portuguese traders from Brazil, where it remains an important crop, along with maize. Because it is a hardy plant that is drought-tolerant, it is a crop that plays an important role in developing countries.