Produce recently spotted at The Market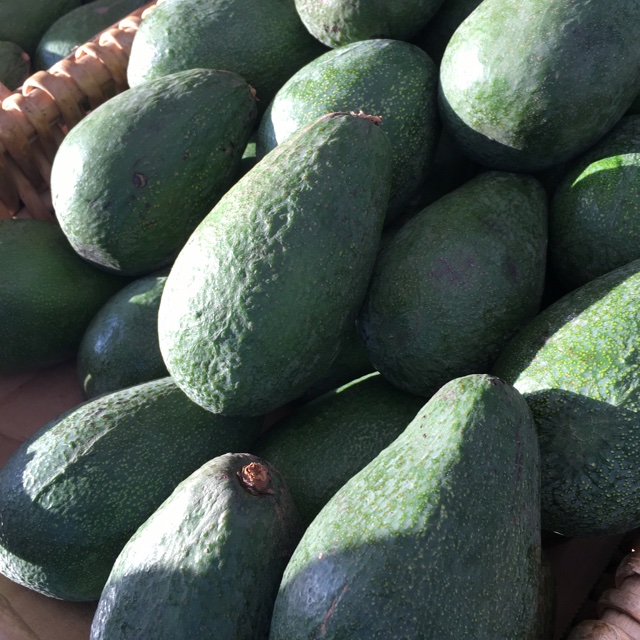 Produce Briefs...

Ugli™ Fruit
Unkindly named but understandably, Ugli™ fruit, pronounced OO-gli, is wrapped in a rough, puffy, slightly loose-fitting greenish-yellow to orange baggy fragrant skin.

Violina Di Rugosa Butternut Squash
Violina di Rugosa squash is an heirloom butternut named after its violin shape and rough or scalloped skin.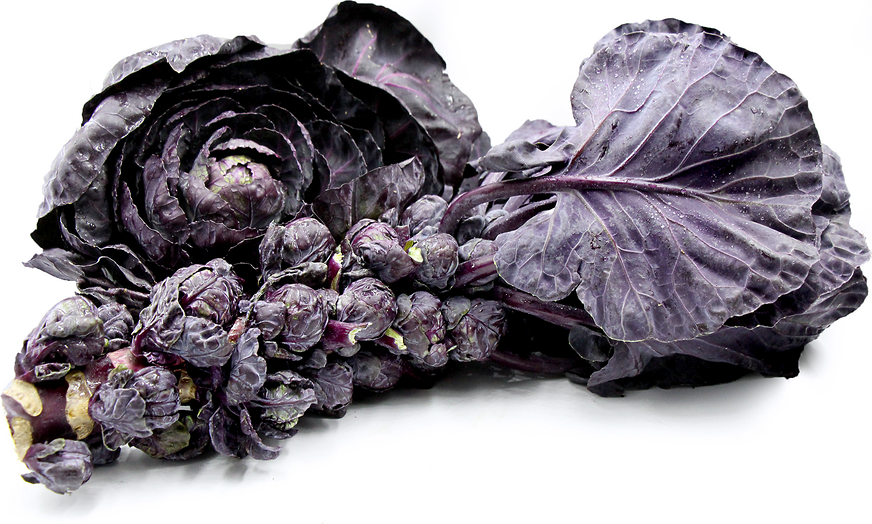 Purple Brussels Sprouts Stalk
Inventory, ea : 0
Grower
Description/Taste
Purple Brussels Sprout stalks grow up to 75 centimeters tall. The deep burgundy colored stem can grow up to 8 centimeters thick. Large, deep purple, cabbage-like leaves develop at different intervals along the stem at on stiff branches. Anywhere from 20 to 40 Brussels sprouts of varying sizes grow up the stem, ranging from 3 to 6 centimeters depending on the stage of growth. The sprouts mature from the bottom up, so the smaller sprouts would likely be at the top of the stalk, and the larger at the bottom. Purple Brussels sprouts do not have the same bitterness of other brassica varieties. They have a mild taste reminiscent of broccoli with a nutty flavor and a slight sweetness. The Purple Brussels Sprout stalk will not be nearly as sweet as the sprouts, and has a taste similar to a broccoli stalk.
Seasons/Availability
Purple Brussels Sprout stalks are available in the late winter and early spring months.
Current Facts
Purple Brussels Sprouts stalks are the stem and sprouts of the whole Brussels sprout plant. Farms and grocers sell the whole stalks when in season for a "vine-ripe" appeal. Botanically classified as Brassica oleracea var. gemmifera, there are only two known purple (also referred to as "red") varieties: 'Rubine' and 'Falstaff'. When sold on the stalk, the sprouts are nearly as fresh as they would be if harvested from the garden. With a similar nutrient profile to the sprouts that grow on it, Purple Brussels Sprout stalks are entirely edible though somewhat laborious to prepare.
Nutritional Value
Purple Brussels Sprout stalks contain a similar nutrient profile as the sprouts growing along it. Brussels sprouts are very vitamin rich. They contain vitamins A, C, and B-complex, and are a great source of vitamin K. The rich color of Purple Brussels sprouts is due to the presence of the phytochemical anthocyanin, which acts as a powerful antioxidant. Brussels sprouts and other cruciferous vegetables have been known to provide anti-inflammatory and cardiovascular benefits as well as properties helpful in detoxifying the body. Brussels sprouts contain high amounts of fiber, folate, and manganese. They also are rich in minerals like potassium, calcium, phosphorus, magnesium, and zinc. Brussels sprouts are also a source of omega-3 fatty acids.
Applications
Purple Brussels Sprouts stalks can be cooked with or without the sprouts still attached. Preparing the whole stalk simply requires washing, removing the loose leaves and any tough shoots on the stem. Drizzle with olive oil, salt and pepper and roast the entire stalk. If the stalk is too large and must be cut to accommodate pan size, use care and a sharp blade as the thick stem can be difficult to cut. Some green varieties may exhibit uniform sprout sizes, but the Purple Brussels Sprout stalks tend to display irregular sized sprouts leading to different cooking times. Because of this, it may be best to remove the sprouts prior to roasting, or separate the stalk into sections of similarly-sized sprouts. To remove the sprouts, simply twist at the base to break away from the stem. Roast, steam or braise the Purple Brussels sprouts. To prepare the stalk for any similar application, remove all sprouts, peel the tougher, outer skin. Cut the Purple Brussels Sprout stalk across the grain, into even pieces before cooking. Mix the stem with other vegetables for a stir-fry or add to soups. The intense purple color of both the sprouts and the stem will fade slightly when cooked. Store whole Purple Brussels Sprout stalks in the refrigerator for up to 2 weeks. Remove Brussels sprouts as needed for a continuous supply.
Ethnic/Cultural Info
Purple Brussels Sprouts stalks appear to be more popular outside of the United States. Availability through major commercial markets is extremely limited. Seed companies in the United States do not offer the same variety in red or purple cultivars as do seed companies in Europe and Canada.
Geography/History
Brussels sprouts are native to Belgium, and were named for the capital city of the country where they were believed to have originated. The small, cabbage like sprouts were first mentioned in the late 1500s. After World War I, Brussels sprouts began to spread across Europe and to the United States. In the 1940s, a Dutch botanist in Belgium crossed a purple cabbage with a green Brussels sprout, resulting in the first purple-veined variety. Purple varieties aren't nearly as popular as the green ones likely due to a few reasons. Purple cultivars may have a lower yield than the green varieties due to the nature of the hybrid. Also, purple varieties are sweeter and tend to attract more bugs, resulting in more crop damage. Uniformity could also be an issue, since the Purple Brussels Sprouts stalk produces buds at different stages and sizes throughout the season. For these reasons, Purple Brussels Sprout stalks are more likely to be grown by home gardeners or available through small farms and farmers markets. While Brusssels sprouts are cultivated across Europe, in the United States almost all cultivated Brussels sprouts are grown in California.