Produce recently spotted at The Market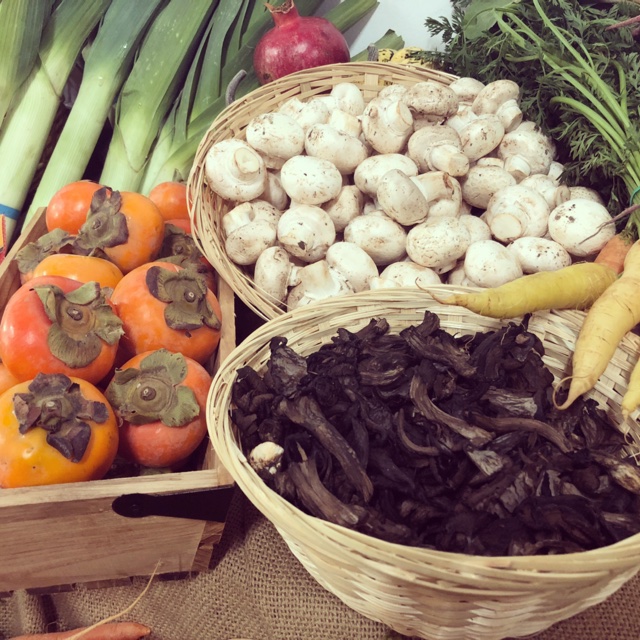 Produce Briefs...

Stokes Purple® Sweet Potato
The Stokes Purple Sweet Potato is extremely high in antioxidants, similar to other purple superfoods like acai, blueberries and purple corn. Like other sweet potato varieties, it has a low glycemic index which essential for diabetics.

Red Chinese Mulberries
The Red Chinese mulberry tree is a broad, spreading bush or small tree dotted with small thorns. Like its mulberry relatives, the fruits are technically not a berries but rather aggregates of tiny fleshy drupes clustered around a single stem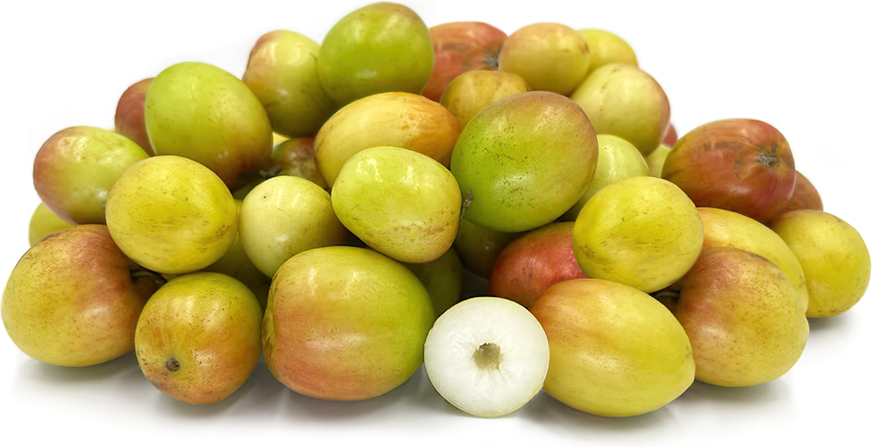 Ber (Indian Jujube)
Inventory, lb : 0
Description/Taste

Ber are small, round to oblong shaped fruits that grow on small, bushy trees that can reach 12 meters in height. Each tree may yield as many as 30,000 fruit per year. The fruit has a thin, glossy, orange-red skin when ripe. Ber can be consumed both slightly under-ripe and ripe but both offer a different flavor and texture profile. When slightly under-ripe the skin is light green to yellow in color, the flesh is white, crisp, juicy and tastes similar to a crabapple. Fully ripe Ber are less crisp with a somewhat mealy texture and musky, apple-like aroma. Each fruit contains a rough, inedible, central stone.


Seasons/Availability

Ber fruit are available in the spring and fall months.


Current Facts

Ber are botanically classified as Ziziphus mauritiana. It is part of the the Rhamnaceae, or jujube, family. . Ber are also referred to as Beri fruit, Indian Jujube, Indian Plum, Indian Cherry. Ber is a tropical and subtropical plant. It is related to the more common Chinese jujube (Ziziphus jujube), which grows in milder temperatures. Ber is mostly eaten raw. However, a pigment extracted from the Ber fruit is also used as a natural dye for silk.


Nutritional Value

Ber fruit contain vitamin C, as well as B-complex vitamins such as thiamin, riboflavin and pectin. Ber fruit are also high in flavonoids and bioflavonoids which are essential for the absorption of vitamin C, and which help to stimulate bile production, promote circulation and prevent allergies. Ber fruit have antioxidant, anti-inflammatory and antibacterial properties.


Applications

Ripe Ber fruit are mostly consumed raw. They may be made into pickles and chutneys, or crushed in water, to make a cooling drink. Ripe fruits are also often preserved through the sun-drying method. Under-ripe Ber fruit may also be eaten raw, seasoned with a sprinkling of salt. Store fresh Ber fruit in sealed plastic bags in the refrigerator, where they can last up to a week.


Ethnic/Cultural Info

Ber fruit features in the mythology of India. It is said to be "the tree that removes sorrow", and is sacred to Shiva, the god of destruction and transformation. It is said that one can heal ailments by taking a bath under the Ber trees in the lakes of the holy city of Amritsar. The Ber fruit has been used in traditional medicines in India. Ber is classified as a cooling fruit, and is used to treat biliousness, burning sensations, fevers, thirst and vomiting. It is also used to treat tuberculosis and blood diseases. Ber is known as a home remedy for digestive problems. The fruit may be mixed with salt and chili peppers, and then consumed to help with indigestion. Dried Ber fruit is also used as a mild laxative.


Geography/History

Ber is native to the province of Yunnan in southern China, Afghanistan, Malaysia and Queensland in Australia. Ber is mostly grown commercially in India, where there are some 90 cultivars of the fruit. There is evidence that Ber was used as a food source in India as early as the 11th Century. In the early 1900s, Ber fruit was once known as the "poor man's apple" in India. However, the great Ber orchards were destroyed to make way for development in many cities in the 1980s. Thus, the price of Ber fruit in India now rivals that of apples (around US$1.80 per kilogram). Today, Ber can also be found in the drier parts of the West Indies, the Bahamas, Colombia, Venezuala, Guatemala, Belize and southern Florida. Ber trees enjoy a warm, fairly dry climate and full sun.