Produce Briefs...

Fuyu Persimmons
The Fuyu variety is one of the most frequently seen persimmons in our markets today. A rare astringent variety of the persimmon is from Israel's Sharon Valley and is named the Sharon persimmon

Oaxacan Green Dent Corn
Oaxacan Green Dent corn is in ancient heirloom variety of Zea mays that is classified as a grain corn, as opposed to a sweet corn.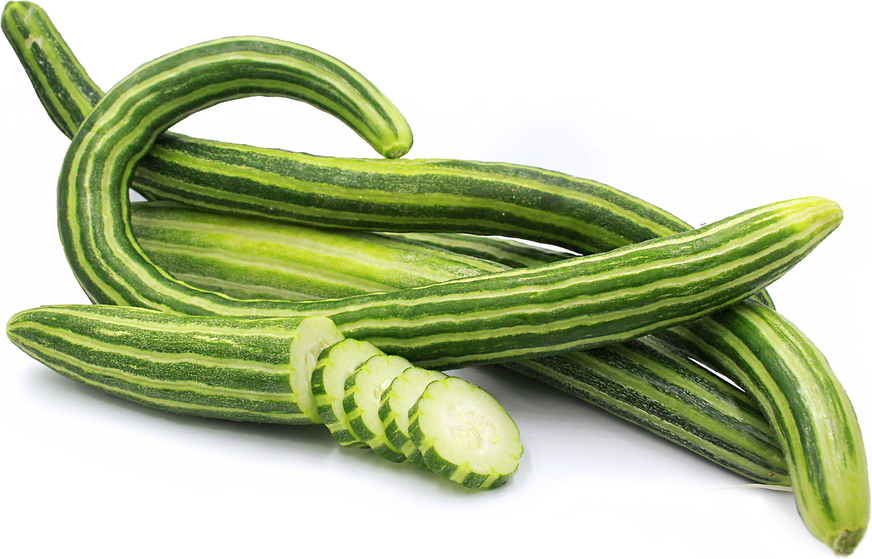 Armenian Striped Cucumbers
Inventory, lb : 0
Grower
Seasons/Availability
Summer
Geography/History
Armenian striped cucumbers are locally grown in California. Located just east of Paso Robles, Windrose Farm specializes in Fruits, Roots, Beans and Greens. Fortunately finding fifty fertile acres in 1990 that soon would flourish with premium garlic, onions, leeks, winter squash, potatoes, dry beans, greens, melons and heirloom apples, by 1995 Windrose Farm's thriving crops were in full swing. This successful farm contributes a compatible climate for its outstanding produce.