Posts tagged
tangerines
Red Spinach Salad with Tangerines and Soy Vinaigrette
Serves 4
One bunch red spinach, washed, spun dry and chopped
3 tangerines, peeled, and separated into segments
1/2 cup vegetable oil
2 tablespoons soy sauce
3 tablespoons cup rice vinegar
3 tablespoons cup sugar
1/4 teaspoon peeled and grated fresh ginger
1 clove garlic, minced
2 tablespoons toasted sesame seeds for garnish
1. Put the spinach and tangerines into a salad bowl.
2. In a small bowl, whisk together the oil, soy sauce, rice vinegar, sugar, ginger and garlic. Pour some of the dressing over the salad and toss to coat.
3. Plate the salad and garnish with sesame seeds.
Learn more about Red Spinach Click HERE
Download our FREE app HERE

Diane Phillips www.dianephillips.com and www.cucinadivina.blogspot.com
Follow me on:
Facebook: Diane Phillips' Blog of Cooking, Travel and Commentary
Twitter: @dianphillips
Pinterest: Diane Phillips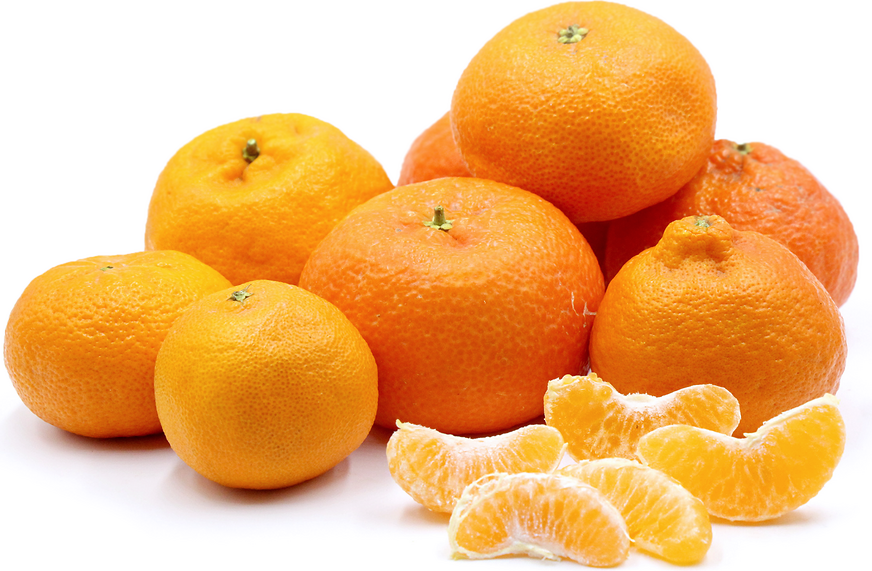 Couscous Salad with Tangerines and Raisins
Serves 6
2 cups plain couscous
1/2 teaspoon saffron, crushed in the palm of your hand
2 cups hot chicken or vegetable broth
1/2 cup extra virgin olive oil
1/4 cup tangerine juice
1/4 cup rice vinegar
1/4 cup finely chopped red scallion
1/2 cup sliced almonds
1 cup tangerine segments, chopped
1/2 cup raisins
Salt and pepper
1. Put the couscous into a heatproof bowl. Add the saffron to the broth, and stir. Pour the broth over the couscous, and stir. Cover the bowl with plastic wrap, and let stand for 5 minutes. Fluff the couscous, and allow to cool.
2. In a small bowl, whisk together the oil, tangerine juice, rice vinegar, and scallions. Pour over the couscous, and stir to blend.
3. Add the almonds, tangerine segments, and raisins. Toss to blend, and taste for seasoning. Adjust using salt or pepper. Serve the salad cold or at room temperature.
Learn more about Tangerines Click HERE
Download our FREE app HERE

Diane Phillips www.dianephillips.com and www.cucinadivina.blogspot.com
Follow me on:
Facebook: Diane Phillips' Blog of Cooking, Travel and Commentary
Twitter: @dianphillips
Pinterest: Diane Phillips